James Bond star Dame Judi Dench, possibly Britain's most famous and popular actress, is to be honoured with her own rose for the first time, at the age of 82.
David Austin Roses has bred Dame Judi Dench (Ausquaker) is an English Musk Hybrid with "rich apricot blooms and with a lovely fresh tea fragrance."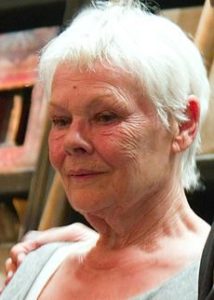 Dame Judi will launch the rose at Chelsea Flower Show in May. David Austin's said: "We are delighted to name this rose after one of Britain's most beloved stars of stage and screen, 'Dame Judi Dench'.
"It's a beautiful rose; the blooms are a particularly rich shade of apricot, paling prettily towards the edges, lending a certain radiance. The flowers begin as striking, red-tipped buds and gradually open to reveal large informal rosettes, each with ruffled petals and a button eye. Maintaining their beauty throughout their time in flower, they are very resistant to rain damage and the petals drop neatly. There is a lovely, medium-strong fragrance, which combines the scent of classic tea with a fresh note of cucumber and just a hint of kiwi" explains David Austin Junior.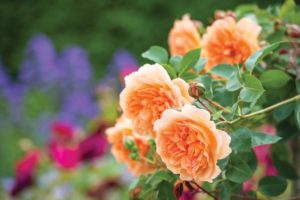 " Rosa 'Dame Judi Dench' is a particularly tough, reliable and healthy variety. A vigorous grower, it produces strong, arching stems which, over time, form an attractive mound of blooms. The arching stems encourage many side shoots, which quickly produce a generous second crop of blooms. To encourage further repeat-flowering and to stop the production of hips, we recommend dead-heading the spent blooms."
The mature plants will grow to around 4ft x 4ft (120cm x 120cm) and visitors to the show will be able to order the plants from the David Austin Nurseries stand.