Before spring plant growth gets too established, make sure you have plenty of ways to support your plants. With the right stakes, supports, frames and tying material you can't go wrong.
There are lots of different ways to stake and support your garden plants. Select the method that suits your plants, your garden and your pocket.
Trellis screens
Climbing plants can be trained against a wall or a fence or allowed to clamber up and through garden trellis. Many climbers have stems that embrace the supports. Clematis plants for example twist their stems around a support and clamber through the trellis. You can install a trellis at the top of a fence or a wall, or against a vertical surface or use the trellis as a screen where the plants add a curtain of privacy. In small gardens, balconies or terraces you can use a trellis with a large planter to create instant screens between you and your neighbours to make your space more private.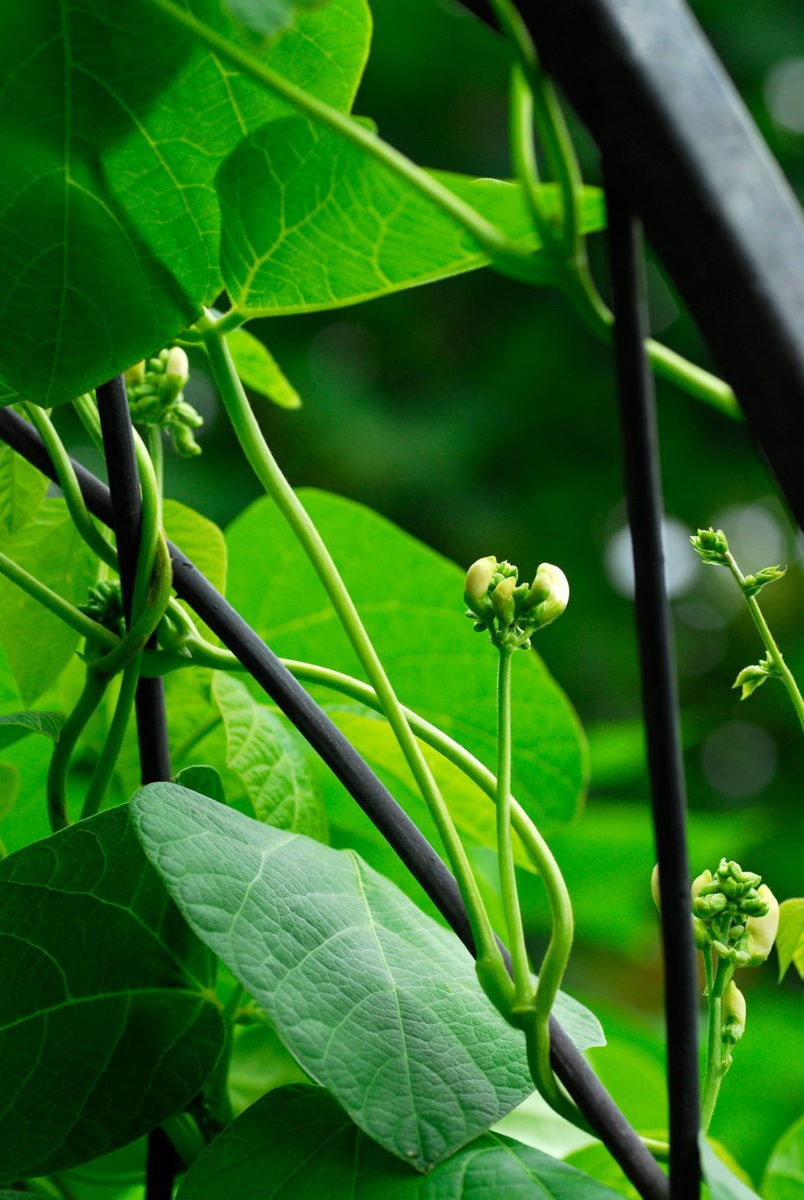 Hanging spiral supports
Many plants need some sturdy support to keep them upright and growing strongly and healthily, and stop them from becoming a tangled mess of stems.
Look out for these simple climber supports that clip into the top of a bamboo cane and then spiral like a fountain down towards the ground to meet your climbers growing up.
Twisters Plant Supports are made from sturdy galvanised steel and are the perfect way to support a wide range of plants, including tomatoes, runner beans, sweet peas and other climbers.
They are easy to use. Simply cut a bamboo cane (not supplied) to required height, insert the hooked end of the support into the top of the cane, stretch the Twister down to the soil and secure in place with the peg supplied.
Twisters Plant Supports are suitable for use with many plants, including clematis, jasmine, tomatoes, runner beans and sweet peas, and can be used indoors or outside. Because of their design, there's no need for cane caps either. The spiral design means you can stretch them out to the required height and then extend up to the full length as needed during the growing season. After use, simply rinse off and store flat or on a hook in the shed.
Twisters are robust, long lasting, versatile, simple and safe to use – a great solution to a long-standing problem.
Grow through Spiral supports
Many plants need some sturdy support to keep them and especially their flower stems upright and growing strongly and healthily, and stop them from becoming flattened by winds.
If you can put them in place before the plants really spurt into growth then you will always know where your plants are going to emerge and you can be sure that as they grow your plants are fully supported right up until they flower.
Spirals Plant Supports are the perfect way to support a wide range of bushy plants, including delphiniums, lilies, lupins and other herbaceous perennials. They are made from strong galvanised steel and will last for years, and have a height of 47.5cm (19in) and diameter of 32cm (13in). The height can be extended by simply dropping the upright support into a bamboo cane (not supplied).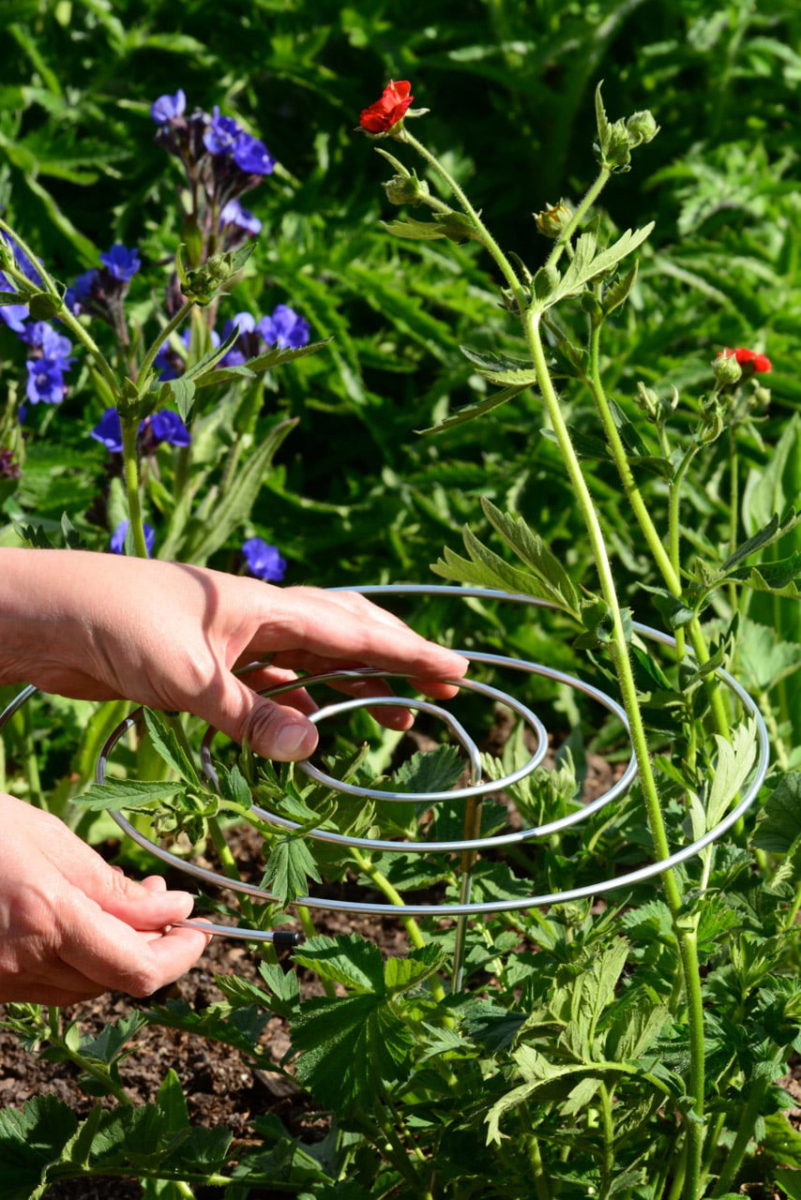 They are quick and easy to use and can support plants at any stage of growth – use them on partially or fully-grown plants. Simply wind the support into your plant whenever they need supporting. This can be done either with the upright support put in place on its own first, or the complete spiral. No forward planning needed – they're an instant support.
You can also put these spiral supports into place when plants are already strongly growing. They can even be opened up to encompass larger clumps of plants.
Obelisks and wigwams
Inject some height into a border with a wigwam of bamboo canes, or even hazel stems, or invest in a decorative obelisk.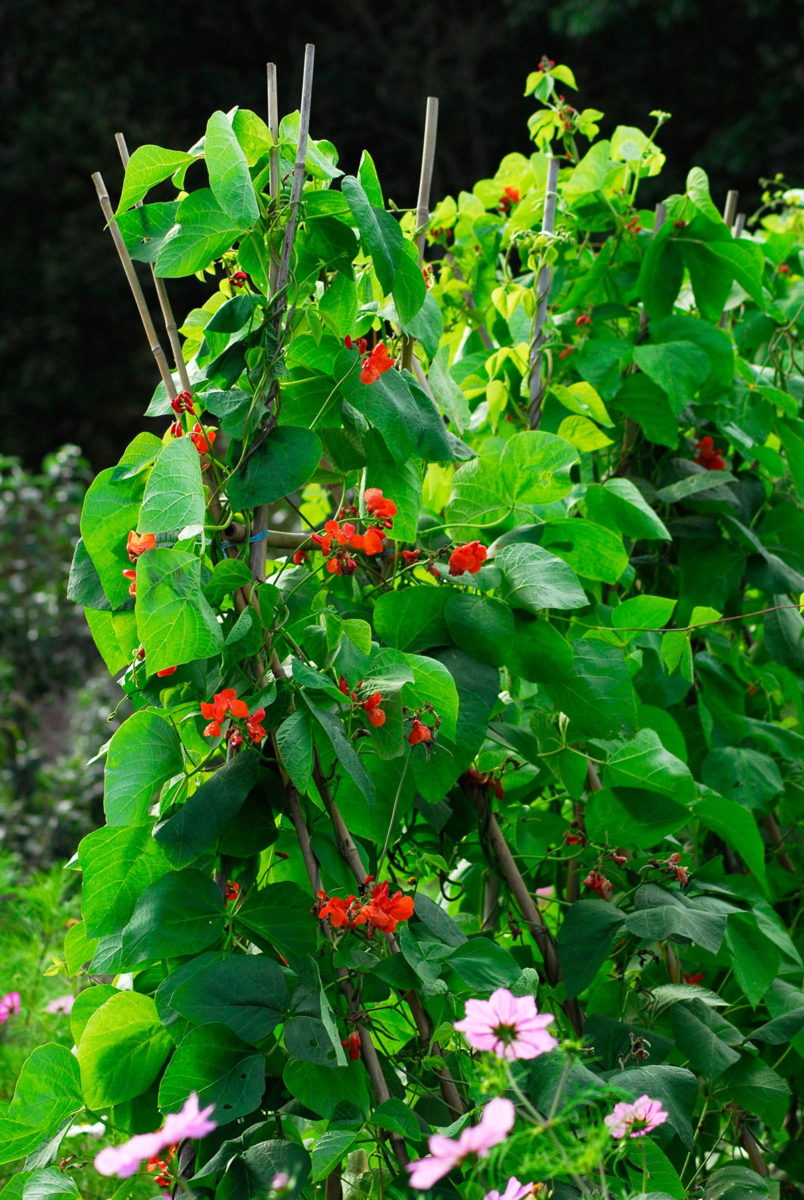 You can then train a range of annual, perennial or even shrubby climbers up the support to create a border focal point. Plants like climbing beans and sweet peas will add colour and drama to the border
All tied up
When securing your plants to supports, stakes and trellis is simply essential, choose a natural option that not only blends with the garden, but also gently degrades without leaving a footprint in the soil. Twool is Garden twine is a must have tool for any gardener. Twool is a compostable, sustainable and socially responsible twine made from the wool of Whiteface Dartmoor sheep. 
Twool is soft, strong and durable – perfect for use in the garden or around the house. It's lovely to handle, easy to cut and it is kind to your plant stems too.
It's a super sustainable general-purpose garden twine with exceptional strength and longevity, gardening Twool is soft to handle, kind to plants and meets the needs of the increasingly environmentally aware modern gardener.
Use it for tying and supporting long-growing plants like tomatoes, to make straight planting lines in your garden or to train branches and plant stems gently but effectively.