TV gardener Charlie Dimmock says the biggest ever garden TV hit Groundforce will never return. The show drew 12m viewers a show during its 1997-2005 run, which made stars of Charlie, Alan Titchmarsh and Tommy Walsh. Charlie is now a daytime regular on BBC1 presenting Garden Rescue with the Rich brothers, Harry 30, and David, 27.
New series
Charlie, 51, said: "Groundforce is definitely over. Me and the boys are having a laugh on Garden Rescue and it's keeping us busy. We're filming until the end of October and we started on 6 February, not that I'm counting or anything.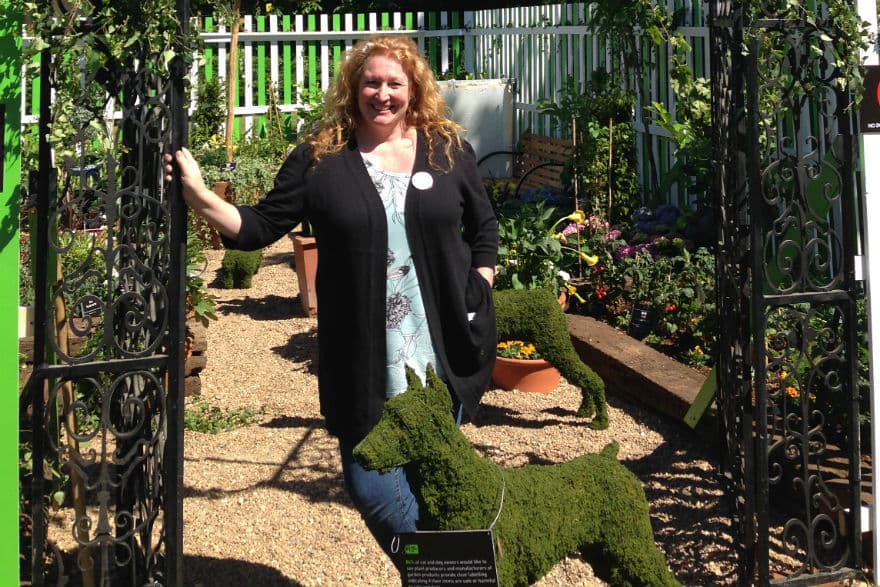 "Groundforce is still repeated, horrifyingly but we've all moved on and are doing different things. Garden Rescue is similar to Groundforce but what's different is it is actually their money, which I think is much more interesting and makes them think long and hard about what's important."
Death knell for decking?
The Groundforce series was credited with helping the increase in sales of garden decking in the late 1990s and early 2000s due to its use during the series. Retailer B&Q had sales rise from £5,000 in 1997 to £16 million in 2001. Alan Titchmarsh said: "I am partly to blame for the decking boom, and I am sorry, I know it's everywhere these days."
But Charlie defended the much derided gardening style: "Decking is still around. On Groundforce I went through all the old episodes and found we only used it 20% of the time, so we didn't use it as much as people think. One year at Chelsea Flower Show there was no decking, but there were lots of wooden walkways and wooden patios!"
Friendly banter
Dimmock's first TV appearance was on Grass Roots with Titchmarsh in 1993 before starting at Groundforce in 1997, presenting alongside gardener Titchmarsh and landscaper Tommy Walsh.
"Tommy phoned me up the other day because they are repeating Groundforce. He said 'I've got dark hair and you look quite slim Charlie.' Thanks for that Tommy you charmer!"
"Alan was the main presenter and me and Tommy were in the background. There were a lot of laughs. A lot of what we did wouldn't be able to go out until after the watershed."
Real budgets
She says Garden Rescue has replaced Groundforce in her life: "It's a bit like Groundforce. We do the garden in two days. What the difference is it's actually them that contribute the money.
"If Alan said it went slightly over budget on Groundforce that means we went way over budget. In the first series Tommy and I went and bought what we needed but we quickly realised that was not practical."
She says the Rich brothers who star alongside her on Garden Rescue are "really young. They make me laugh. They say 'we were allowed to stay up late to watch Groundforce. I say 'can you let me punch you!'
She said the first part of the show is already filmed and she and the Rich Brothers have drawn their designs before they discuss with the householders what they want.
"We ask them 'is there anything you don't want in your garden, which is a risk because we've already designed it. 'Decking' they replied. So my design ended up with a 'wooden patio' and the boys had a 'wooden boardwalk' in theirs.