Design ideas abound at Chelsea Flower Show. Bring a camera to record the ideas you want to imitate and a notebook for your must-have plant list.
Here are five simple ideas you can copy for your own garden or adapt to suit you budget and your needs.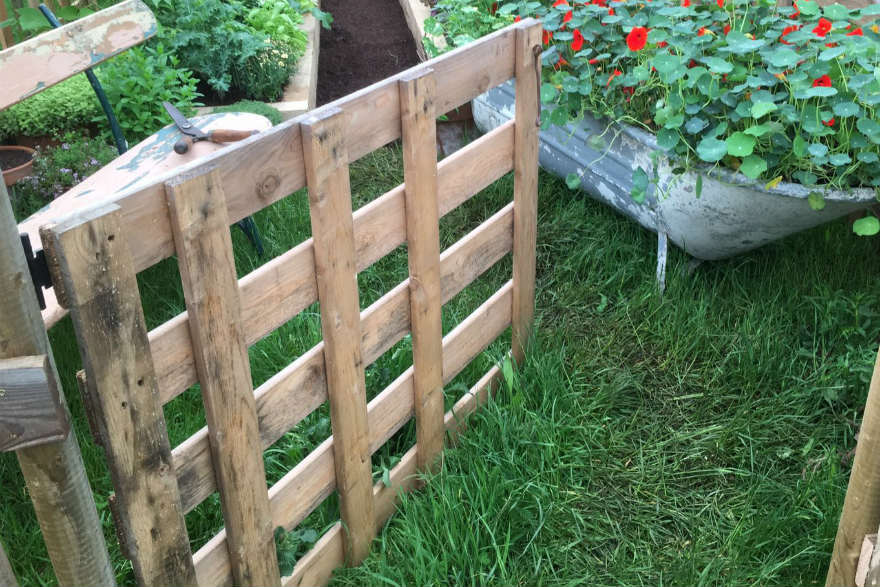 Pennard Plants in the Great Pavilion has a stand awash with ideas for every garden. How about a garden gate made from an old pallet? Of course it won't last for ten years, but then it hasn't been saturated in noxious chemicals to stop insects and fungi from breaking it down. You could take this idea further and use the pallets to make fencing and trellis for next to nothing.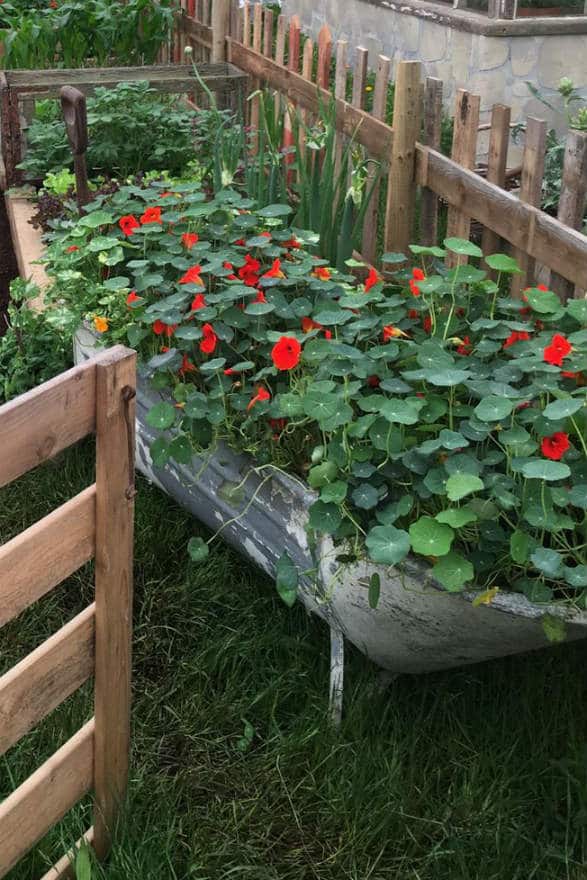 Another great idea from Pennard Plants, a bath tub planter. Now of course most households don't have an old bath kicking around, but it just shows that anything that holds compost and has drainage (think bath plug) can be used to plant plants. This one was looking wonderful full of nasturtiums, but you could grow anything you choose. Even an old sink, or toilet cistern could be used as a planter.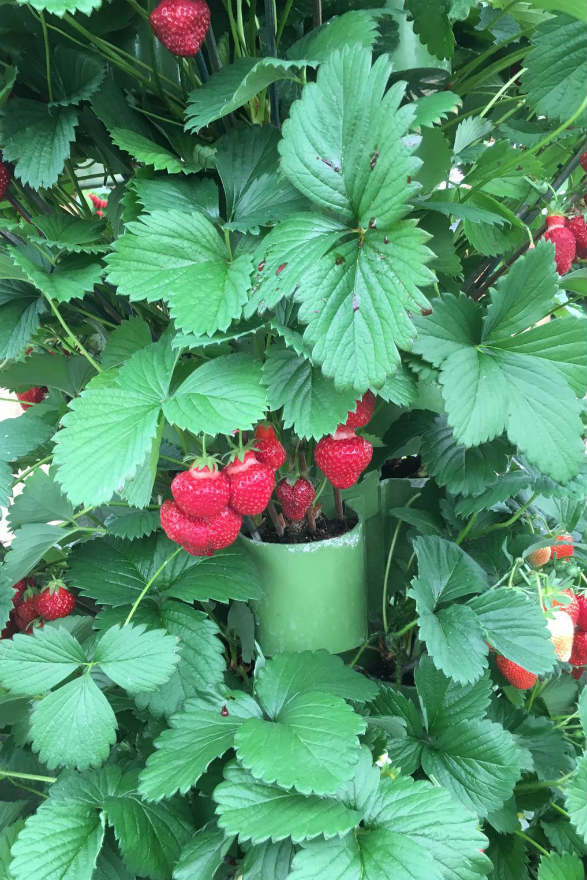 Keep your strawberries out of reach of ground dwelling bugs and beasties by planting them in a hanging tower. These fat, fragrant strawberries on the Ken Muir Stand look fabulous at eye level, smell simply divine and are just asking to be picked. You can grow them in hanging baskets, wall planters or even wall pots hung on the fence to keep them safe until you are ready to eat them.
OK it's another planter idea, but why not. Here's a greengrocer's crate planted up with blueberries in the Great Pavilion on Tom Smith's Plants. It's another example of untreated wood that will perish, but who wants salads and edibles dripping in noxious substances. Perfect for edibles but why not plant some up with flowers too for a colourful creation.
Rope barriers are all around the Chelsea Flower Show to protect the plants and gardens from foot traffic and damage. Imagine the hours and hours of painstaking work that has gone into every aspect of every display. One garden at this year's show has made it's own 'rope' out of woven willow and tacked it onto hazel stakes to create a natural earthy barrier. You could adapt this idea for your garden to divide different areas, keep the kids off the lawn or just to delineate the borders. Take a look on The Brewin Dolphin Garden – Forever Freefolk garden.