Many new gardeners are starting out with tiny growing spaces such as balconies. Jean Vernon suggests some small space growing solutions.
If you don't have a garden, but have a balcony or a terrace you can still grow plants that flower, fruit and even some that you can add to your menus.
When you have limited space you need to choose plants that really earn their place. So for example if you are thinking of growing food to eat, choose things that are best picked fresh like salad leaves and herbs, things you love to eat and anything that is more costly to buy or will save you money in the long run. That means if you regularly buy salad bags then salad leaves will be a good choice. If you love herb teas and cooking with fresh herbs, a herb planter is a good idea. Or maybe you love to sprinkle a handful of fruit onto your morning cereal? Then you might choose to grow blueberries, strawberries or even raspberries.
There are a few things you need to consider.
It's best to choose plants that can be grown in planters and containers. Most plants, except large trees can be grown in suitable sized pots. But generally for larger plants the bigger the planter the better and that may not be practical on a balcony.
You need to think about how you are going to water them.
You need to assess how much space you have to grow, but its not always about floor space, the vertical surfaces are very valuable and can be used to train climbing and clambering plants as well as for fixing more planters or using specially designed vertical growing systems.
Look at where the sun falls on your space. Which way does it face? Is there a sunny corner and or/a-shaded corner? That may help you position your planters for the best results.
Don't forget that you will need somewhere to store your tools.
Consider how you will get planters and compost onto your balcony and any practical limitations before you start.
There may be a weight limit to what you can place on a balcony and there may be restrictions in your lease, so it's always best to check first.
Once you've made a plan of what you want to grow and what might be possible, you can look at the other facets of balcony gardening.
Sitting pretty
If you've room for a folding chair and table then have one, or at the very least have a chair you can pull outside in fair weather to enjoy your space. Then the balcony becomes an extension of your home and virtually another room. You can dress things up some more by choosing a colourful café set, or adding bright cushions to the scene.
Vertical gardening
The walls that form the boundary of your balcony provide great growing potential. You can invest in a wall system that fixes to the masonry and allows you to make a green wall on one or more side, or there are a range of interesting planters like our Vigoroot Balcony Garden which is a four tier planter that can be placed up against a dividing screen, wall or garden fence. This is a great way to grow vegetables and salads when space is restricted. It's attractive too.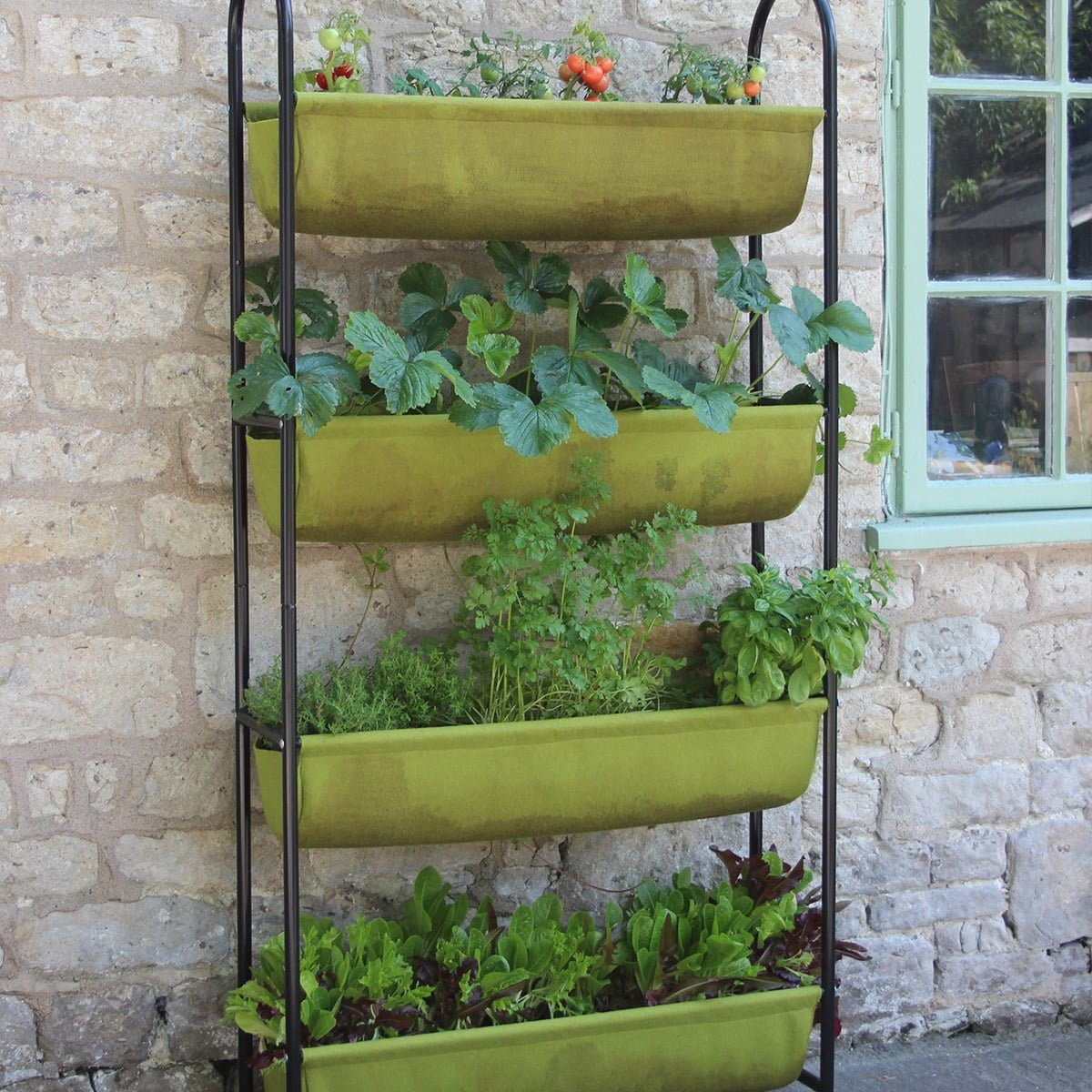 Bridge planters
Make the most of your balcony railings with bridge planters. These are specially designed to fit over the railings and allow your plants to flow over the edges. It's a great way to grow trailing and tumbling plants. They look amazing and make the best of the space available. Plant them with herbs, salad leaves or even tumbling tomatoes or strawberries. Your crops are elevated and safe from many common garden pests and you can see them fruit right before your very eyes.
Lightweight containers
Some planters can be heavy and cumbersome and may not be suitable for balconies. Look out for our Vigoroot planters, which are made from porous fabric, which can be folded away when not in use, but are also lightweight and perfect for balcony gardeners. The fabric actually gentle air prunes the plant roots encouraging healthy root growth, which is essential for strong plant growth.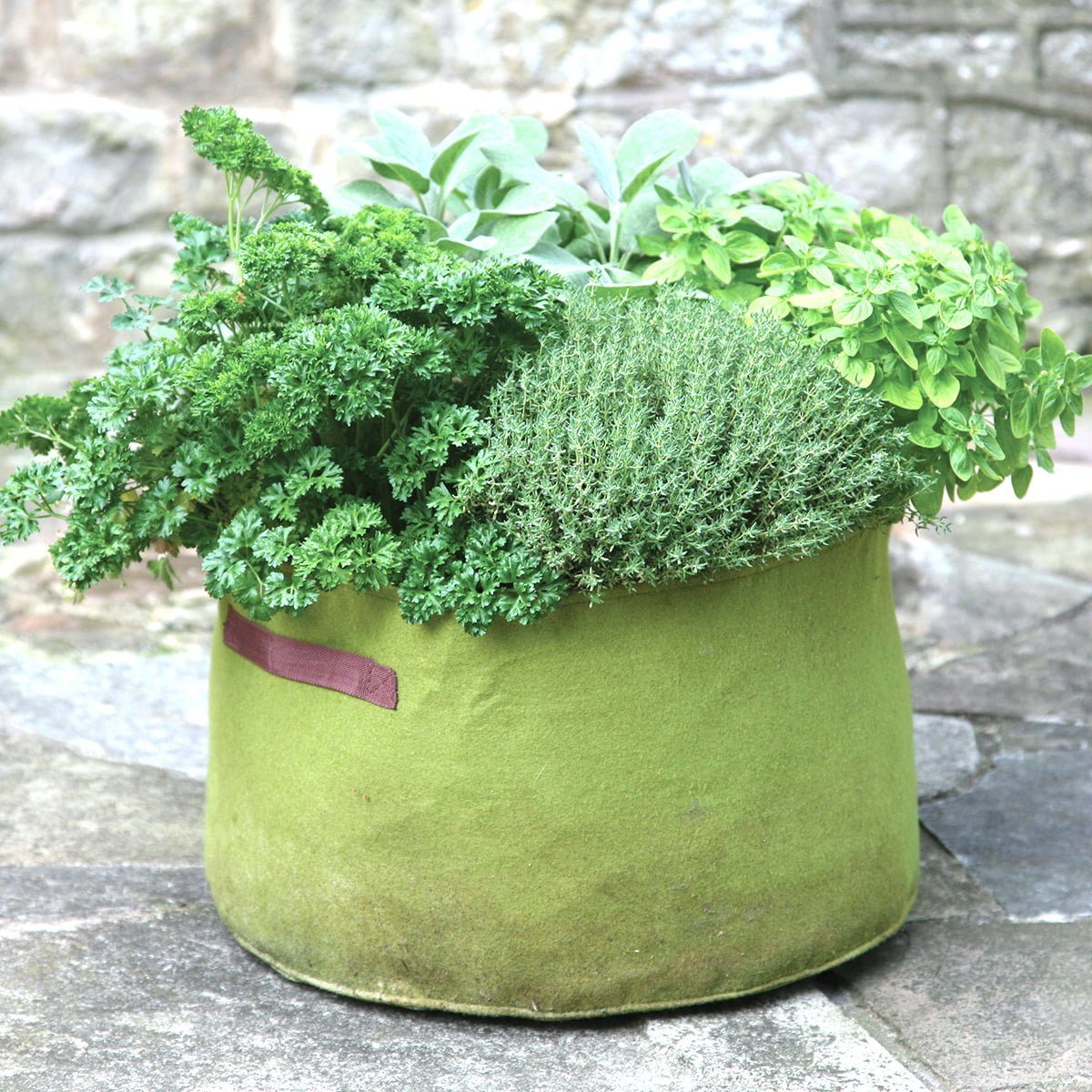 Small supports
When you are growing taller plants in a container choose simple ways to provide support such as our Twister Extendable Plant Supports. All you need is a tall bamboo cane to hook the twister into, then it unfurls around your growing plants providing a clambering frame or a general support. Perfect for runner beans, sweet peas, tomatoes and other annual climbers.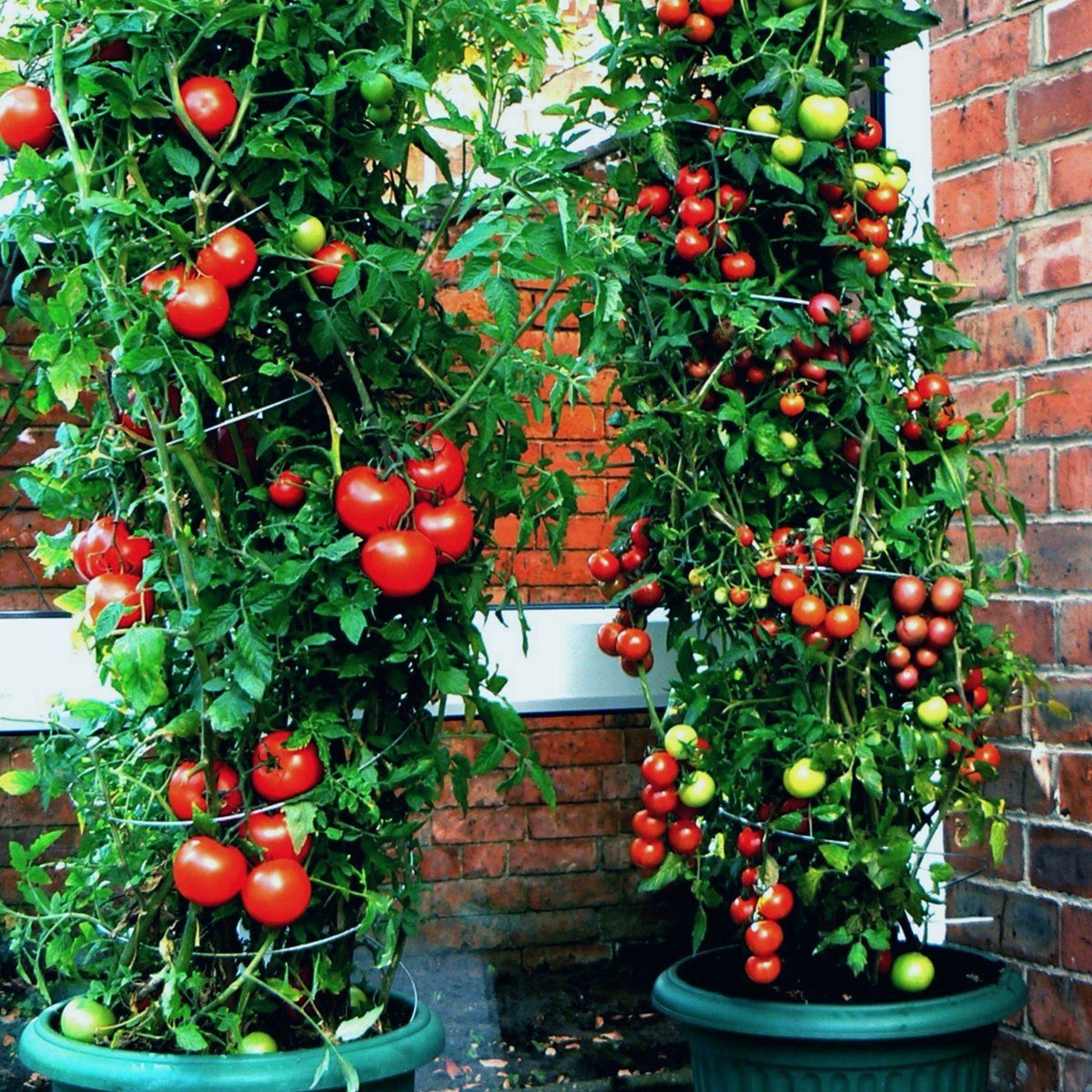 Raised planters
You don't need a large garden or area to have a raised bed. VegePods provide the perfect way to grow a wide variety of edibles on a patio, balcony or terrace. It's a self-contained growing system that is perfect for growing your own vegetables, herbs and fruits. Perfect for anyone without room for a vegetable patch and a great way to start growing your own.