Make your garden work a bit harder and generate a few natural gifts for friends and family says Jean Vernon.
Make your festive gifts even more valuable by making your own. Sometimes the time and effort that goes into a gift means far more than its monetary value. If budgets are tight this season, then be a bit creative.
Plants and cuttings
If you are a gardener then you are used to working with nature. Chances are you've got some great garden stalwarts in your garden that you could share with others. If you've taken cuttings this season, or divided your favourite perennials then wrap a pot or two in tissue paper tied with garden Twool for a thoughtful present. Hand write a description with care instructions and even an offer of pruning advice when the time is right. And don't forget the seeds, you could package up some surplus seed from your secret stash, or save some seed from your own garden to share with a like-minded friend. Decorate little envelopes and fill them with seeds from your garden. These are perfect for Christmas tree decorations or stocking fillers, or to add to your Christmas cards for friends and family afar.
Preserves and chutneys
Have you made something from your garden produce that you could wrap with a pretty fabric lid for a small gift? Maybe jam or jelly or some chutney. If you've cooking apples or tomatoes ripening then it's not too late to make apple chutney. Or can you make a fruitcake or even a carrot cake for someone. Some people aren't good at cooking, so why not make them a cake as a gift, there is nothing like a homemade cake or pudding.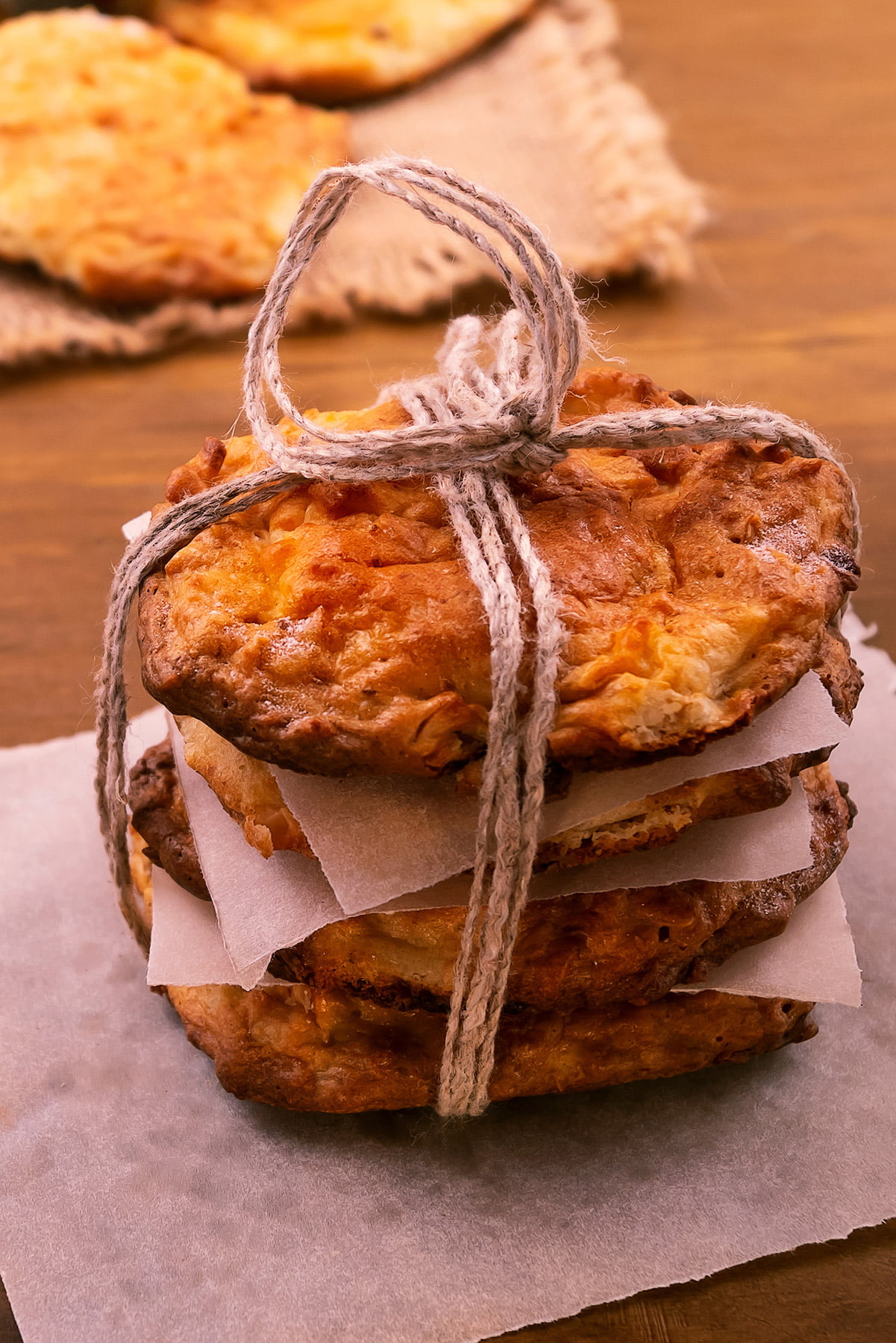 Fruit liquor
Did you have a glut of raspberries this year, or blackberries? Are they lurking in your freezer? Make them into fruit liquors for homemade gifts. If you've ever made sloe gin (and there's still time to make that too) then fruit liquor is just as easy. I made raspberry rum this year using white rum, homegrown raspberries and some sugar. It's now a gorgeous deep pink colour. I will strain out the fruit to use in the Christmas trifle, or I might coat them in dark chocolate, and the red rum can be decanted into pretty bottles to wrap for Christmas.
Door wreaths
Make some festive door wreaths for friends and neighbours. If you've got plenty of foliage and stems in the garden it's pretty easy to do. You don't have to have berries, though they always brighten things up. Make a circlet of stems from dogwood, willow and hazel. Use several stems and bend them into a circle, overlapping and weaving them into each other until the circle is strong and firm. You could wire it together, but if you weave the stems in and out of each other it should hold together. Now you can wrap it around with long vines of ivy and weave holly and other evergreens into the circlet. Hang it with a big ribbon and it's ready to gift.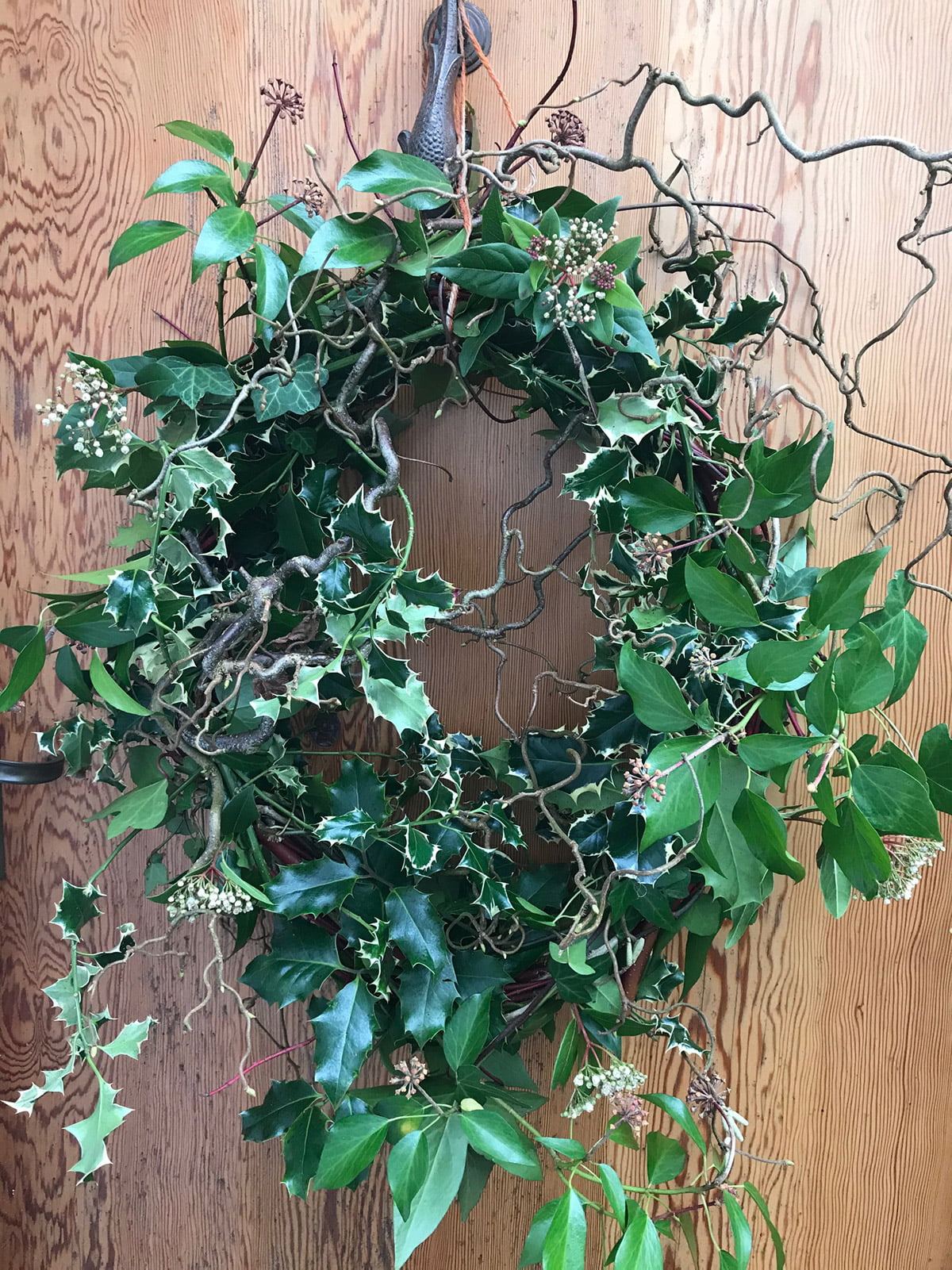 I owe you
If you are stuck for ideas then why not put an IOU into a pretty gift card. It might be for an hours help in the garden, pruning or some practical advice? Or why not offer a share in your homegrown fruit and veg for the season ahead? A sort of impromptu veg box scheme. Or a 'voucher' for morning coffee, with cake of course, or an afternoon tea (if restrictions allow) that they can enjoy within the wonders of your garden.