TV gardener James Wong has hit out at an influential Twitter user who claimed the ethnobotanist copied descriptions of plants from a catalogue. Sean Boscott, who has 62,000 Twitter followers and describes himself as a 'horticulturalist, florist & all round nature lover' tweeted: "James has lifted his descriptions of his tastiest recommendations straight from the Pomona Fruits catalogue. Tut, Tut James. I thought it was all your own findings."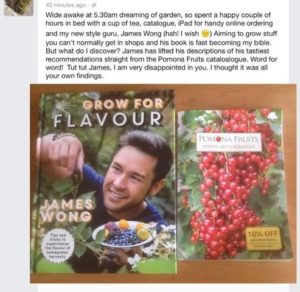 Wong, who has 29,000 Twitter followers, said there are unpleasant people on Twitter and it was "unnecessary, whether on Twitter or in real life. Social media only has 140 characters so there's not space to be polite." But he said Twitter is a force for good because it has got people together such as the Young Hort group.
He said: "That's what happens if you write a book – you take the good with the bad." He said he was surprised by the tweet and does not believe Pomona has copied his work or that he has copied Pomona's. He believes such copying would be found out instantly. He added that three RHS readers vetted his claims and that means the facts are solid. He said he linked all research with footnotes and included more than 3,000 references that the RHS did not take at face value.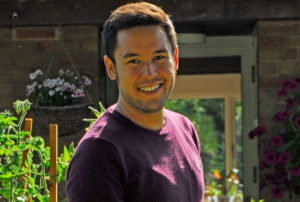 Wong said there was no text crossover adding: "The first few entries that feature varieties from the book give very little flavour description."
"Sure it's not the other way around? Everyone seems to use my description of cucamelon flavour verbatim!  Puzzling." Analysis of the book showed no crossover.