Turn the clock back to when you first got interested in plants and gardening and see if you can remember what plants or gardens sparked your interest. With houseplants and gardening back on-trend it seems a little strange to read that hipsters, millennials and trendies are growing and loving some of the plants that featured high in our childhood. I can vividly remember my bedroom full of houseplants with a huge cheese plant clambering up the walls and window frame and my dad having a fit when it's aerial roots started to break into the plaster on the wall. It didn't put me off though and as soon as I left Uni and had my first bedsit the bookshelves were filled with African violets, cacti and all sorts of succulents that I bought from the garden centre where I worked for a few months. Then there was the Venus flytrap that I saved my pocket money to buy on the way home from school and then fretted because it didn't seem to catch anything to eat and I thought it would starve. So I fed it some corned beef and it died. I still remember that heartbroken feeling but it didn't put me off.
Squashed memories
Michael Perry (also known as Mr. Plant Geek) didn't give up when his first gardening experiment went terribly wrong. In fact he admits that it shows his resilience. "It was a Tradescantia variegata," he explains, "which I grew from a cutting at school. Once full grown I took it home and went to plant it outside in my flower patch (no idea why I'd put a houseplant there!!), but when I had dug the hole, I turned around to grab the plant and stood on it instead, crushing the succulent stems. I cried for hours, it's a warm yet tragic memory for me…!!"
Natural habitats
Gardener and blogger Debi Holland has fond childhood memories of plants and gardens.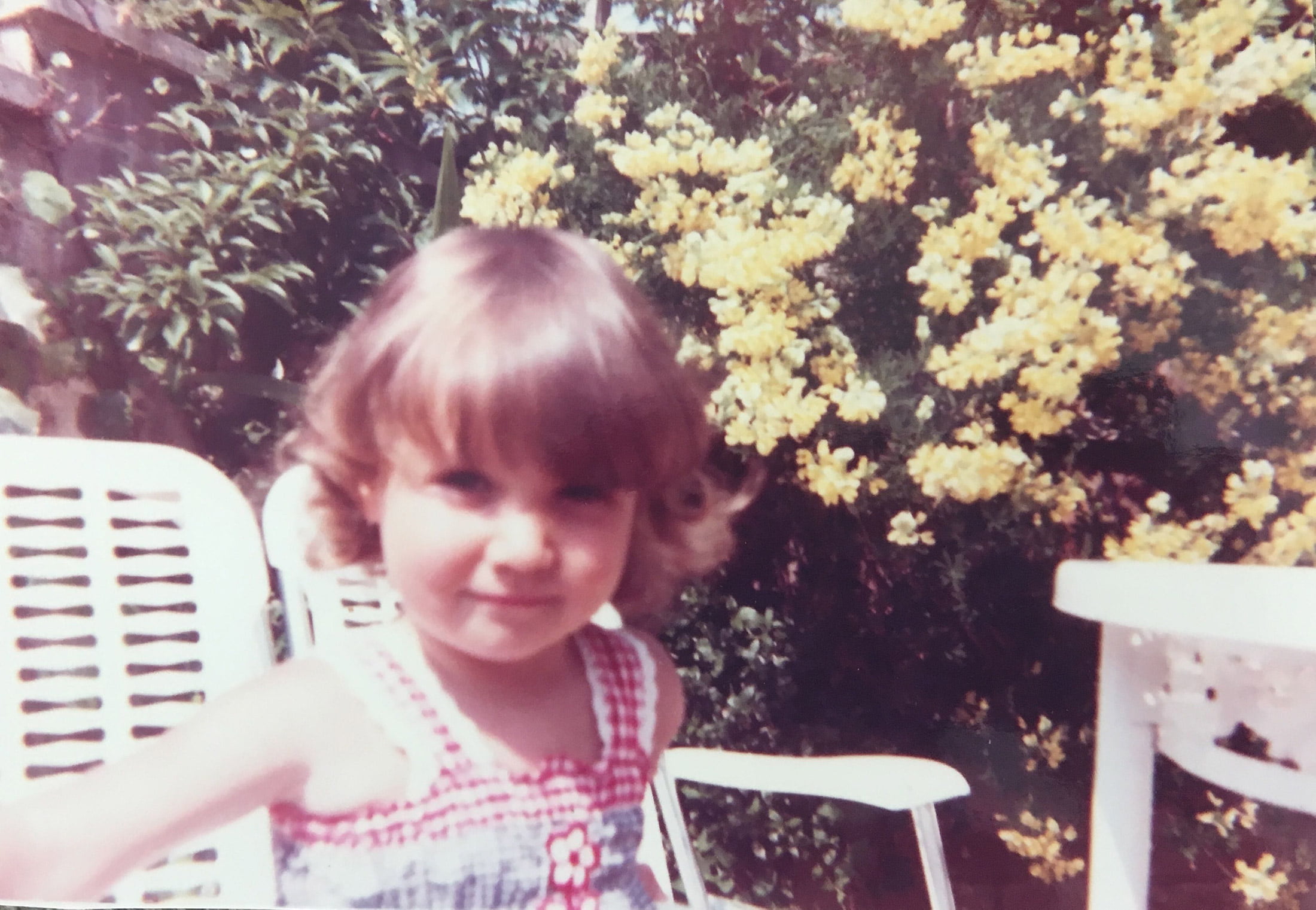 "My first plant memories are walking in the Sussex countryside with my mum and brother when I was small (in the 70's!) picking wild chamomile and nettles. My Mum use to boil them up on the stove when we got home and make chamomile tea and nettle tea – just like mother rabbit in Beatrix Potter's 'The Tale of Peter Rabbit.' She grew up on a farm so it was just normal to forage and use the land to make natural produce. These carefree days of wandering fields to find plants have been fundamental to my love of wildflowers and the countryside and I expect this is why one of my greatest passions now is searching for plants in their natural habitat."
Passionate about plants
For plant mad Matthew Biggs it was the passion flower, Passiflora caerulea, which piqued his interest. "When I was about eight I got some cuttings from somewhere I can't remember and they all took, I was fascinated by the exotic flowers and when the fruit appeared it was so exciting. It was grown in a pot of compost in a cold conservatory. I loved the colour, the form, the tendrils and how they clasped the canes, everything about it was incredible and still is!"
Blackbird rescuer
Matt Appleby was enthralled by the strawberry plant, which is one plant that most people with gardens wants to grow. "When I was a kid we had a strawberry patch covered in a net. My job was to hold the beaks of the blackbirds that got caught in the net while my Dad untangled their feet. Another job was to wash the squashed strawberries in a colander then pull off their leaves if my Mum was going to make them into jam. One of the most sought-after fruits, yet one of the easiest to grow, strawberries always make people smile. In my book (Super Organic Gardener, Everything there is to Know about a Vegan Garden – White Owl November 2018) it notes that there is 98% of your recommended daily allowance of vitamin C in 100g of strawberries. Plant strawberry root-like 'runners' in late spring or early autumn, or finished plants in autumn somewhere sunny, with shelter and fertile, well-drained soil, containers, or grow-bags."
Greenhouse Envy
Tamsin Westhorpe is an experienced horticultural journalist, gardener, and RHS Chelsea Flower Show Judge, "When asked what my gateway plant was I thought I better call my mother to check that my memory has served me right. She informed me that I was keen to have a greenhouse at about the age of 8. As a result my parents bought me a terrarium but she clearly recalls me telling them that it would not be big enough. In the garden there was a concrete pad where a previous shed or greenhouse had been. As we had this I felt there was no reason not to have a proper greenhouse. I clearly remember my father building my mini greenhouse and I just couldn't wait to get started. As my two sisters were not the slightest bit interested in growing and we lived in a boarding school, a greenhouse felt like my own little sanctuary. Unbeknown to my mother I had sowed tomato seeds in preparation and balanced the seed trays in the airing cupboard on top of all the sheets. She discovered them when she went to put her ironing away. I was unaware of this fact until I called her today. It was rather fun hearing her giggling about it now – I don't expect she did at the time!
These tomato plants thrived in the new greenhouse and it was the start of my passion for horticulture. As a child I was a terrible eater and lived off egg sandwiches and liver so I find it very strange that it was an edible plant that got me started. There was no way I'd have eaten a tomato. All I can put this down to is that I would have enjoyed the act of giving and sharing my crops and the huge sense of achievement.
Other early memories of plants were picking my mothers roses and trying to make a rose perfume.
Learning to make dollies out of poppies with my grandmother.
My favourite past time was collecting the snails that were hiding underneath the aubrietia and keeping them in a biscuit tin under my bed. They were my pets and perfect for scaring annoying sisters!
Every Easter I would help make the Easter Garden for the church. We would collect moss and primroses and I recall being rather frustrated that the other children didn't understand scale or design. Could this be why I am now an RHS Chelsea Show Garden Judge?"
Flowering walls
Geoff Hodge is a freelance gardening and horticultural writer, author, editor and radio and TV broadcaster. My Gateway Plant is the wallflower. When I was either four or five, an aunty bought me a children's gardening kit. Included in the kit were some packets of flower seeds and one of those was wallflowers. Where did I sow them? Well as a young boy looking at a packet that says "wallflowers" on it, where else would I sow them – but in a wall! I spent hours "sowing" the seeds in the mortar in between the bricks in a wall in the back garden. Don't laugh – they grew! And when I left home several years later, the wallflowers were still growing there. Not the same plants that I had sown, but new ones from self-sown seeds.
My second gateway plant is the leek. Well, I am Welsh, so why wouldn't I want to grow my National Emblem? As a young teenager, I used to love making – and eating – cawl (a traditional Welsh soup/stew, which always reminds me of my summer holidays as a kid in Newport, Pembrokeshire, and my Aunty Val who always used to make it for me) and leek and potato soup. So I decided to grow my own leeks for my favourite dishes; I grew the other vegetables too. I particularly loved going to a local farm to bring back bags of rotted pig manure to add to a trench over which the leeks grew. My mum wasn't very fond of the smell though! It also meant I had my own home-grown leek to proudly pin to my jumper to wear to school on St David's Day." What was your gateway plant? Do let us know?