Millington's Show Shampoo & Conditioner is very different from other, cheaper dog shampoos. It doesn't contain the unpleasant chemicals found in many other brands, and it's the natural way to help your dog look and smell amazing! Millington's special blend of sweet orange and avocado oils, combined with wheatgerm conditioners and coconut cleansers gently deep clean and condition the coat, leaving it looking extra glossy and beautiful. The natural antibacterial properties keep it healthy too. It's also low lather, so its easy to rinse out.
For deep cleaning muddy dogs
For beautifully conditioned, glossy coats
Neutralises smelly bacteria
Paraben free. Sulphate free. Cruelty free. Suitable for vegans
How to use Millington's Show Shampoo & Conditioner:
Wet your dog all over with warm water. Apply between 5ml to 25ml of shampoo depending on the size of your dog. Massage all over and rinse. Towel dry.
Millington's Show Shampoo & Conditioner is handmade in the UK using these 100% natural ingredients: Coconut cleansers, wheatgerm conditioners, sweet orange essential oil and organic cold pressed avocado oil.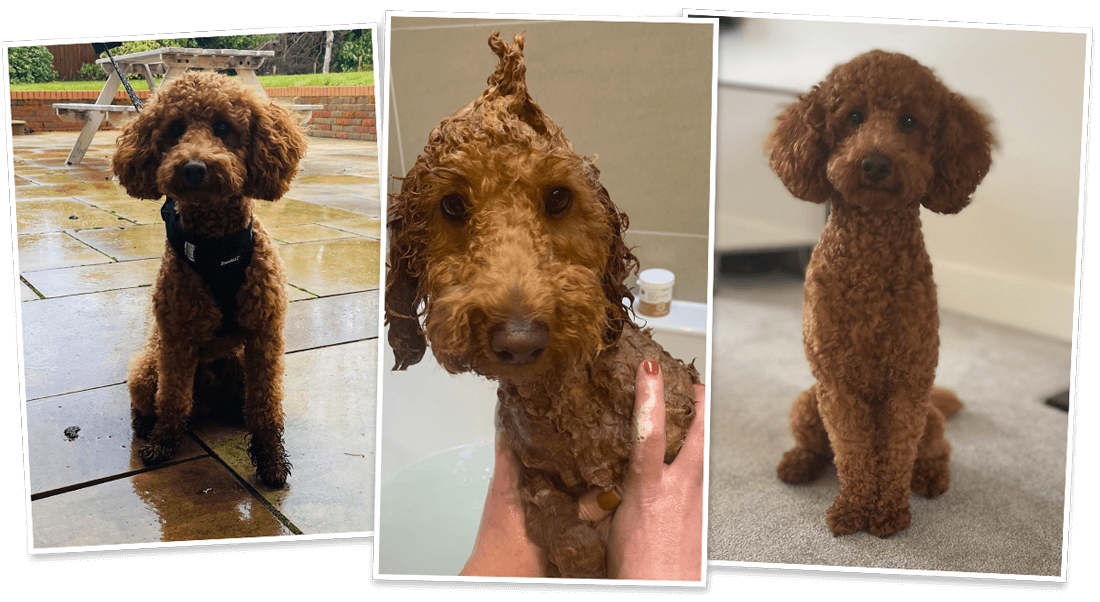 We used the shampoo on Max and were amazed that his coat was super soft, even softer than when he comes back from the groomers. So he got even more cuddles from us after his bath! He smelt lovely too. Chris W, Milton Keynes
Coco's fur has never been softer than it has been with Millington's Naturals dog shampoo. Ella G, Bucks.