To grow better plants, you need to feed them with a plant food. But not all plant foods are the same. I worked with a leading Garden Scientist to develop a formula based on special feeds used by leading professional growers. My formula contains a unique blend of premium nutrients, seaweed extract, wetting agent and bio-stimulants, and has been tried, tested and trusted by thousands of gardeners to help them grow more flowers, fruits and vegetables compared with the results they achieved with ordinary plant foods.
Proven by professionals. Flower Power fed plants have won over 80 Gold Medals and First Prizes at major flower shows, including Chelsea, for plants including clematis, fuchsias, geraniums, begonias, roses, sweet peas, dahlias, aubergines and potatoes.
Improves flavour and weather resilience. Flower Power doesn't just help you grow more. The extra high levels of potash help improve the flavour of fruits and vegetables, makes plants more resilient to pests and poor weather, and helps build their winter hardiness.
Works wonders on all plants. Use Flower Power on ALL plants, indoors and out. Even with green (foliage) plants like Hostas. You don't need to buy other feeds for plants like roses, orchids, tomatoes, azaleas … Flower Power gets great results with them all! 

 

A little goes a long way. Flower Power is super concentrated and goes much further than ordinary plant foods. Just add 5g to 4.5 litres/1 gallon of water.
Flower Power Premium Plant Food is easy to use, either with a watering can or my Easy Feeder Hose End Sprayer. Using my Easy Shaker to thoroughly dissolve the Flower Power granules before adding to a hose end sprayer, also helps to eliminate the risk of blocking the sprayer with un-dissolved granules.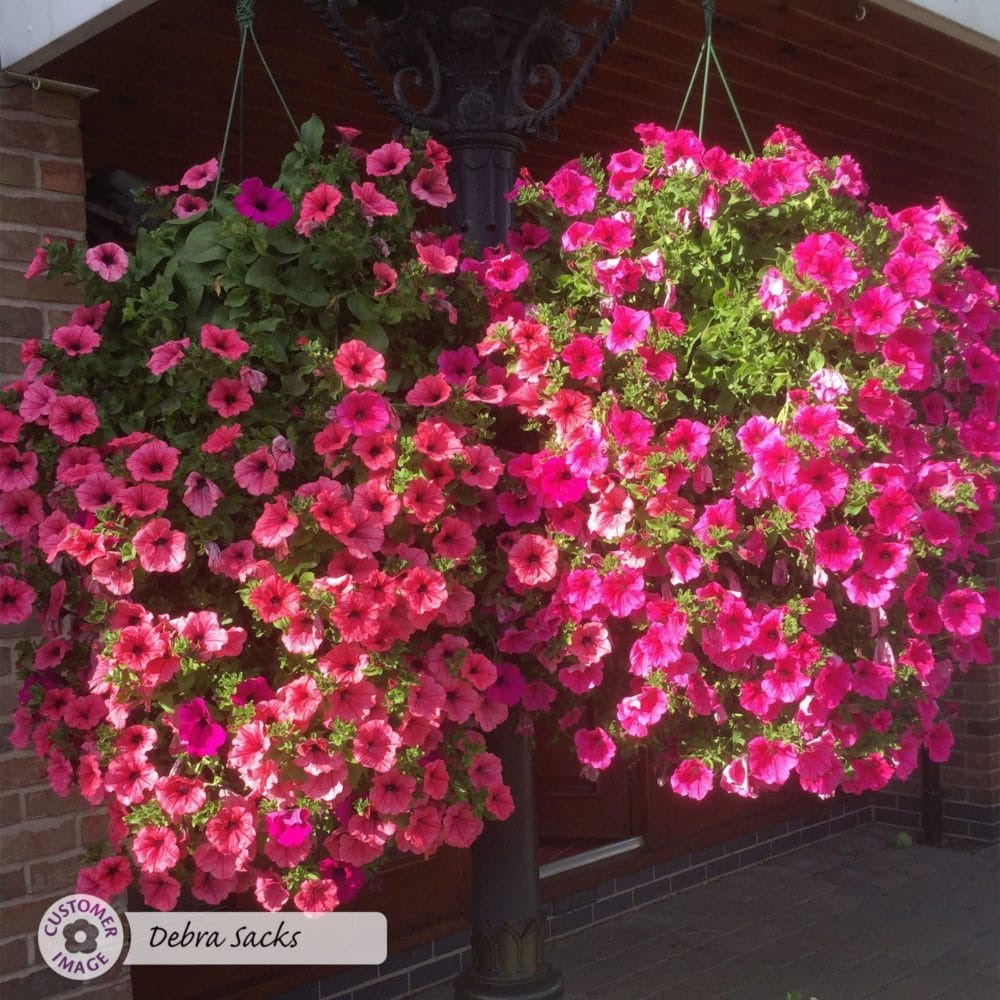 These are my hanging baskets fed with Flower Power. They are the envy of our village! Just amazing!
Debra Sacks