Before we all embark on another year of wielding spades, now is the time to make a gardening resolution. I do this every year and must confess to failing my challenge each time as I set myself unachievable targets. There are so many resolutions that gardeners can make, so to succeed in some way I suggest you pick just one. This is where the problem occurs – I for one, could easily write a long list of possible resolutions.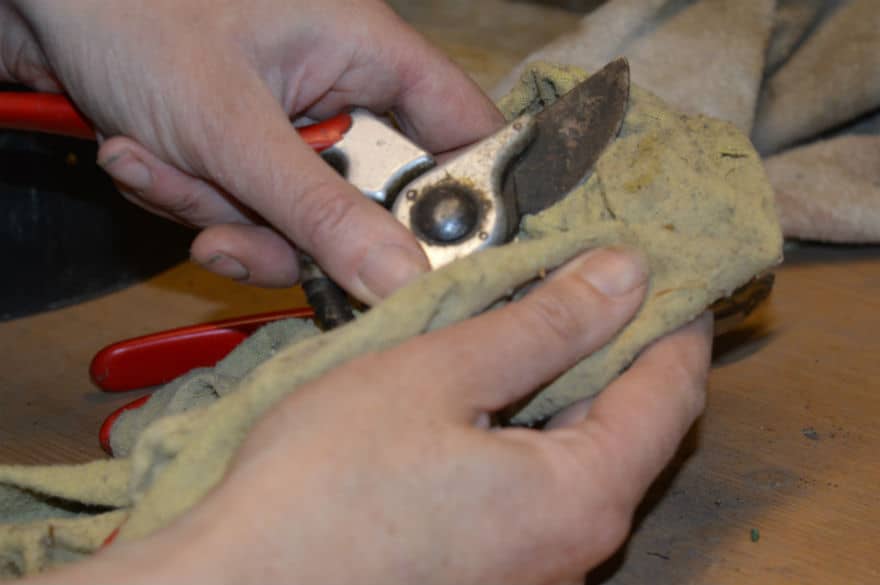 My gardening friends have shared resolution plans with me and they seem very attainable. The most reoccurring resolution seems to be to keep hand tools safe. I wonder how many get lost in the compost heap each year? Another popular one is to plan the veg patch better or to grow veg for the first time. Others hint at being more disciplined with summer watering and to lavish more love on the lawnmower.
Reinvent your plot
Avoid the resolution of completely transforming an acre of garden or sowing every seed in the packets that lurk in the kitchen draw. Take one realistic project and aim to do it well. If making a mark on the whole garden is your only objective, then I suggest that you make your resolution to declutter your plot. On a sunny day remove all the moveable features and place them out of the line of sight. Move the pots, birdbaths, gnomes, bird table and furniture. Then, stand back and look at the garden. Does it look better? I predict that it will. Then start to replace the features with thought. Would the bench be better at the far end of the garden to tempt you further down the site and would the pots be improved when presented as one group rather than scattered all over the plot? You'll be amazed at the difference that removing features and reinventing your plot this way will make.
Take note!
A resolution that I intend to recycle again from last year is to keep records of my plants. Entries in my gardening diary have been sporadic. A comprehensive gardening diary acts as a reminder as to when to plant and when the pests are active. Making notes of what is planted where is such a help when it comes to planning. Keeping a gardening diary is also a fantastic project for children. Encourage them to makes notes of the wildlife that visit the garden and the flowers that they favour. I'll let you into a secret – the best bits of my diary are the failures I've noted. When you write something down you don't tend to make the same mistake again.
We've been making new year's resolutions for thousands of years. I believe that the tradition started with the early Babylonians over 4,000 years ago. Their new year started in March to coincide with the planting of the crops. If we're honest most of us gardeners see the new year starting with spring, so if you are still undecided then you've got another couple of months to come up with a plan. Now, if that's not a good excuse I don't know what is?
Tamsin's top ten easy resolutions for gardeners
1. Keep an oily rag in the shed and wipe over blades after use.
2. Plan to grow at least some of your own fruit and veg.
3. Start a compost heap.
4. Install a water butt.
5. Recycle your old plastic pots instead of buying new.
6. Get the lawnmower serviced before the spring.
7. Repot the box that have been in the same pots of years
8. Plant more bee-friendly plants.
9. Join your local gardening club.
10. Keep a gardening diary.