Gardeners really are the best people to choose the perfect gifts for another gardener and yet again Richard and his team have come up with some real crackers as well as a fabulous range of premium quality gardening items.
Not every garden owner is a confident, experienced gardener and some might not actually have a garden to tend, so to give you a helping hand we have come up with some useful ideas for gifts suitable for different people.
Gifts for an Eco Warrior
You've come to the right place if you've got an eco gardener who you need a gift for. One of the best presents is our Paper Pot Maker. It's a really neat little device that helps you to make small 'flowerpots' from newspaper to raise seeds and cuttings. It makes three different sized, sturdy and biodegradable pots. You can even plant your seedlings and cuttings into the garden once they have rooted and the paper will break down and the plants will romp away.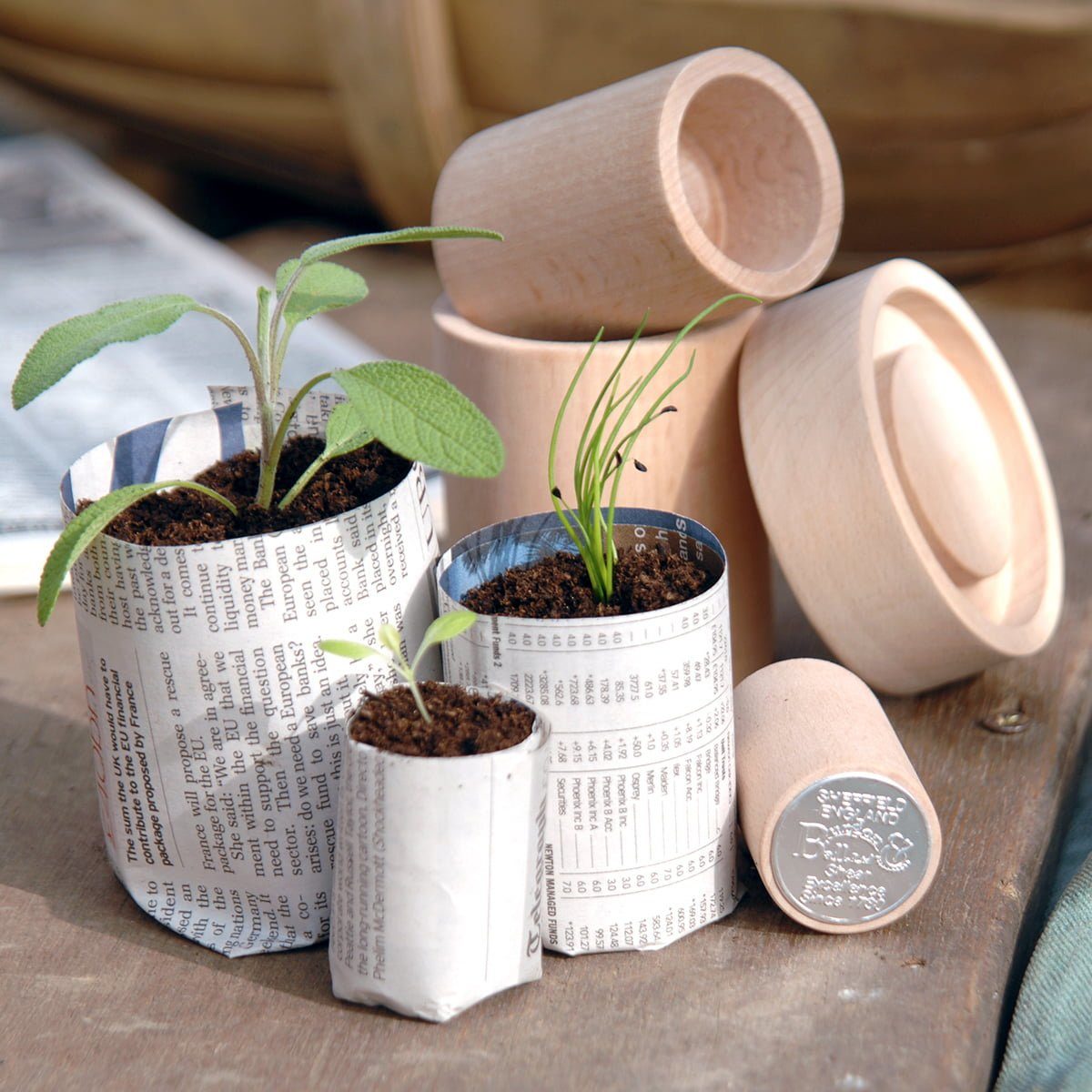 Gifts for a Wildlife Gardener
Buying something for a wildlife gardener can be fun. If your recipient loves watching the birds, then a pack of bird food is a perfect present. Let them try Richard's Premium High Energy Bird Food, they will be simply amazed at the huge variety of different bird species that visit their feeders. Or why not buy them a new feeder? The Dew Drop Feeder attaches to a window so it's a great gift for someone that can't get out much. Have a look in our Wildlife section to see if there's something suitable.
Gifts for a houseplant fan
Have you got a budding houseplant expert in the family? Maybe they are just dabbling in the idea with one or two foliage plants in their room. Or you might just suspect they'd like their own plant family. Why not choose a lovely plant, a potholder and gift them a top-notch houseplant food. It's a great way to encourage a caring, nurturing tendency in youngsters. Richard's Premium Houseplant Feed and Mist Spray has been formulated specially for houseplants.
Gardening Gifts for Dad or Granddad
If you are looking for a present for Dad or Granddad, or maybe a husband or brother, there are lots of ideas in our Tool Shed. We've got RHS Endorsed Digging Spades, gardening gloves for men, and all sorts of pots and planters. If they are an experienced gardener you can't go wrong with a tub of Flower Power, especially if they've never used it before. Everyone that uses it raves about it, read the reviews if you are not sure, it's a professional formulation for amateurs and one tub lasts a long time. Why not add a pack of our fabulous Anemone Corms, they'd make a great stocking filler and will flower their socks off in pots or in the garden next spring.
Christmas Gifts for the woman in your life
If your wife, mum, sister or granny loves her garden then a garden gift is a great way to treat them. Most gardeners never have enough pots and planters, so one of our fabulous, funky Corsica Easy Balcony planters, might be a good choice? Or how about a pair of kneelers? The Kneelo Knee pads are very comfy, or there is a Kneelo Mat, that you can place on the ground so you can kneel in comfort when planting. Gardening gloves are always popular and we've got a few different styles to choose from. Richard's Diary, is another great gift for a gardener and there's a matching Gardener's Notebook and Pen, that would add great value to your present.